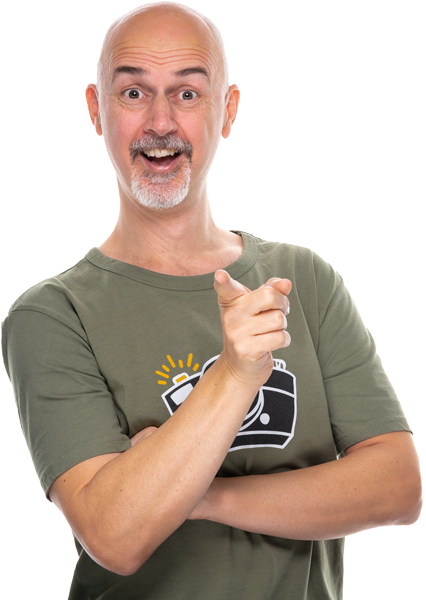 If you found your way here, you are probably one of those extraordinarily nice people that sometimes ask me how they can support me because they are thankful for all the info I provide for free. There are several ways.
While I do of course appreciate direct "donation", the better way would be to use one of my affiliate links and buy for example some of your next purchases on Amazon using my links. Doesn't cost you anything, and helps me funding this site and the youtube channel.
Whenever you buy something from my Amazon affiliate link, I get a very small amount of money
that doesn't increase the price for you,
but helps me concentrate on the website and youtube channel

It might sound weird, but if you subscribe and watch my videos to the end, Youtube will rank my videos higher in searches and that helps me reach a bigger audience which again helps make a bit of an income with youtube adds.
Please don't forget to set the notification bell to "all"
It might sound weird, but if you like, and comment, Youtube and google will rank my videos and this website higher in searches. And more reach will give others a chance to get to this page and affiliate with me.
With my booking.com referral link
It works exactly like an amazon referral link. No additional cost for you, but I get a small reward for referring you.
I have created lots of shirt designs for photographers. So if you like photography just as much as I do, perhaps you'd like to wear one of the shirts that I wear in my Youtube videos.
For those of you, who just can't hold back their enthusiasm and want to directly get me some $$$
A list of my referral links
Referral links will earn me a small amount of money without any additional cost for you. Some referral links will even give you a discount, the code is highlighted in red.